I am back.
You may have worried that I did not make it through winter, and that my neighbours found my frozen body in a hidden car that had run out of petrol.
Wrong. After spending fifteen years in Southeast Asia, I actually found ice and snow a refreshing novelty.
What kept me silent was the frustrating and debilitating bureaucracy I inextricably got sucked into. This really is the rampant cancer plaguing our "developed" societies, steadily killing our creativity and entrepreneurship.
Anyway, even though I have plenty of evidence by now, I will not elaborate on the crazy workings of bureaucracy.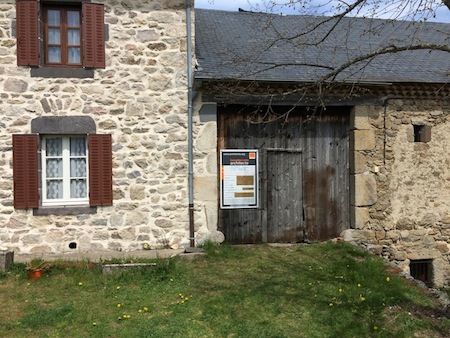 Let's move on…
The worksite notice has been up for more than two months now, with no objection from third parties. No, I am sorry, you can no longer phone the local authorities to stop the project. The deadline is now over.
Today is the on-site kick-off meeting with all the shortlisted contractors.
We are setting off on our journey, chasing the sun towards energy self-sufficiency and freedom.
There is no turning back.