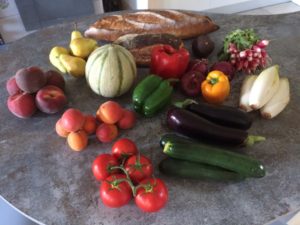 As part of your stay, you will have the opportunity to experience a healthy diet exclusively based on local produce.
We essentially believe that our body metabolism was engineered through millions of years of hunting and gathering, and hasn't had the time to evolve since then.
No, you don't actually need to bring your own bows and arrows, as we will endeavour to provide you with already hunted and gathered ingredients.
However, do not expect elaborate cuisine, as gastronomy is not the purpose of our farmhouse.
Mixed salads, soups, grills, stews, local cheese, and fresh fruits are on the menu, while cooking oil, salt, raw sugar, and processed foods of any kind are banned altogether – with the noticeable exception of basic necessities such as bread, canned cod liver and quality chocolate.
If you have a special taste, and are fussy like me about food authenticity, you are very welcome to prepare your own meals with whatever fresh produce is available.
And given proper notice, we would be more than happy to source specific local ingredients or dishes that you would fancy.
Provided that meals are discussed beforehand, we are indeed very flexible with both schedule and menu, within the above guidelines. For instance, you may bring your own food and cook it yourself, or eat whatever is available in the fridge or on the stove, or ask for takeaways to be prepared for the day.
I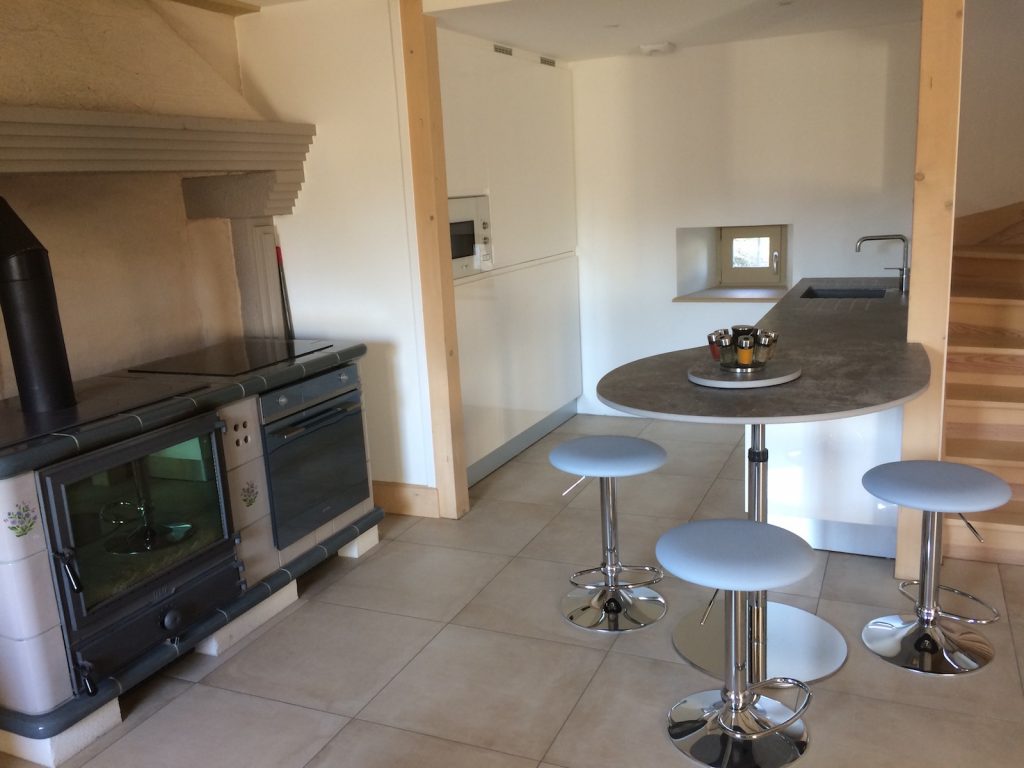 n actual fact, the kitchen has been purposely designed to accommodate up to three sensible people preparing and cooking at the same time.
So, you basically need to tell us what you would like, and we will endeavour to fulfil your wishes.
Please note that, whilst derogations may be granted for salt, raw sugar and processed food as and when deemed reasonable, no such derogation will ever be considered for cooking oil (no ventilation) and alcohol (no licence).
Finally, meals and snacks are to be taken on the ground floor, as no eating is allowed in the bedrooms.
Alternatively, you may go for lunch at "Le Bar Des Copains" in Chastel (10 minutes' drive, open any day except Saturdays), or drive to Langeac or Saint-Flour (both 30 minutes' away) for other lunch and dinner options. Upon request, we will be happy to help you make reservations.
Please note that, due to the location remoteness, there is no local meal delivery service whatsoever. No pizzas, no hamburgers rushed on scooters. Sorry.