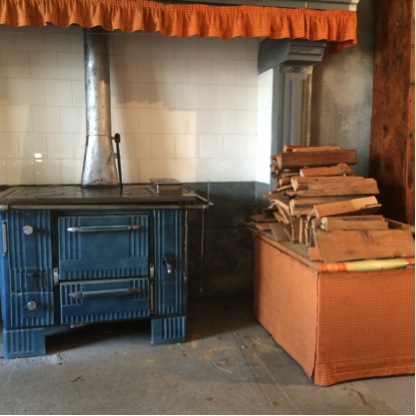 Never say die… This is grand auntie's bed, or rather what is left of it – As long as I don't have to burn the roofing to keep warm, I should be fine.
To would-be off-gridders in mountainous areas, don't even think of trying without professional guidance.
Get your solar panels up and running before severing the power line, and make sure you have truckloads of properly dried wood… Trust me.
By the way, on the left, this is the old wood stove that has kept the place habitable for as long as I can remember.
We will have to let it go, and get a modern one fitted with a water boiler, so as to complement the solar panels for central heating and warm water generation – More on this after my meeting with the engineer tomorrow.